These Amalee Originals are on display at Spressa Coffee Bar until May 16th.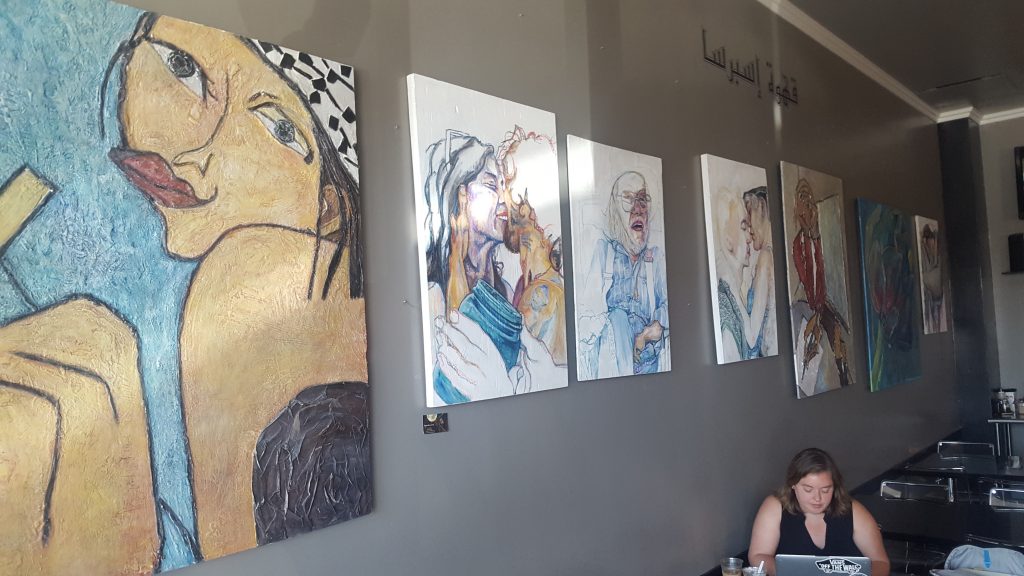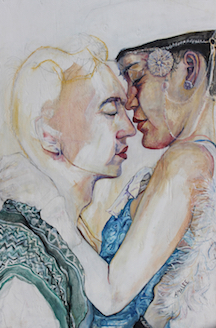 The story behind the couple of couples.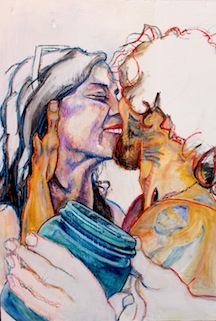 I was at a bar at Burning Man and the first couple was standing next to me. They were so beautiful and so sensual. I took about 7 photos of them. They were so soft and tender to each other. I end up losing my camera before the end of burning man.  About 4 months after I return I contact burning man head quarters and get my camera back. At which point I am extremely excited to see my couple.  I open the photos and low and behold the second couple is on the other side of the bar and in every photo.  I call the second couple "the happy couple" because they are so free and fun.  That is the story of the couple of couples. If you want to see these originals get to Spressa before May 16th.
"The Writer" is a conceptual piece. I was getting into the texture of painting. I was in the Filmore of San Francisco at a coffee shop before work and I drew myself feeling kinda wacky.  As I have always
had a big hand thing, I made her writing hand big.  The first attempt I made it backwards so I had to change it along with the legs.  I put the legs in and made the table round to make it more interesting.  Come check out this painting before the 16th of  May.
These Amalee Originals are on display at Spressa Coffee Bar in San Francisco until May 16th, Come check them out!