CURRENT AND UPCOMING EXHIBITIONS
New Show at the Academy, The Castro, San Francisco, CA           View Gallery of Paintings in this collection Here.
Casa Design

: 1419 Lincoln Ave. Calistoga, CA 94515
Stop by and check them out or make an
appointment (707)942-2228



Spressa Coffee Bar

: 51 Cambon Dr. S.F. CA 94132
Come check them out with a cup of Joe.

Other recent showings....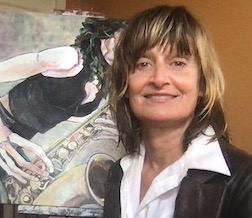 A Zoom Meeting-is the best way to buy art from the artist.  First, you get to meet the artist and check out the details of the painting of your dreams. Second, serious art buyers get $150.00  off the purchase price. Third it is the best way to feel comfortable when making a great investment for your future. 
Check out : Zoom Meeting Demo