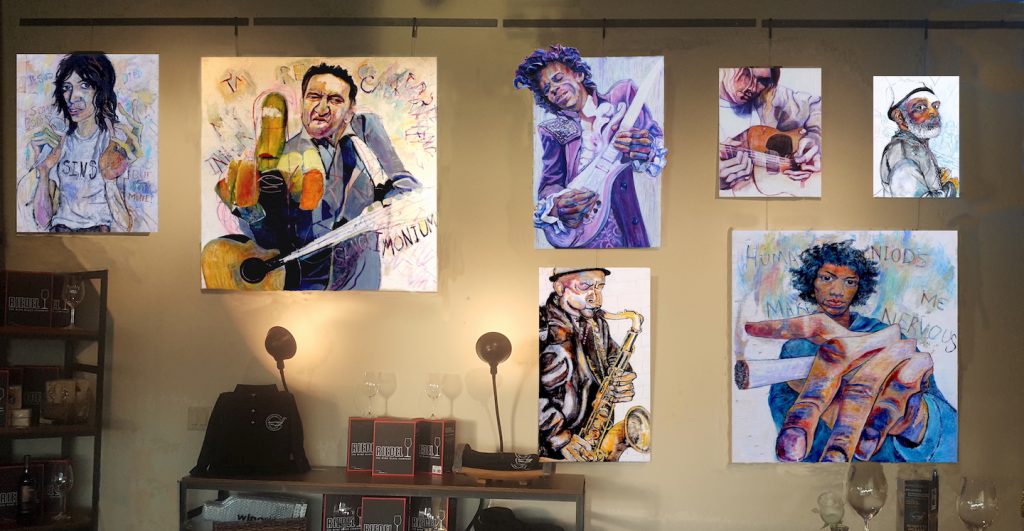 Isa Amalee, Featured Artist , Rosenblum Cellars, Oakland CA, January 2017
I am very excited to be the featured artist at Rosenblum Cellars for the month of January.  It was fun figuring out which originals I wanted to display so I came up with the musicians.  I decided  to try and stick with a theme because as an artist, I resist painting with a recognizable style.  I am proud that "Patty Smith" and "Johnny Cash" are making their public debut in this show.
Come enjoy a delicious glass of wine and check out these beautiful paintings any day Rosenblum Cellars are open.  Join us at the Artist reception, January 28, 2017 from 3 p.m. to 6 p.m.  Meet the artist and there will be art tiles and prints available to purchase.
Join Isa Amalee as January's Featured Artist at Rosenblum Cellars, January 28th, 3 to 6 p.m.